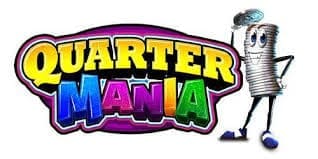 East Valley's Chapter members, Mary Gilbert with Guild Mortgage has provided us with the locations space and Maria Brandenburg with Great American Title Agency will be providing appetizers for this event! We are very excited to have the opportunity to visit the East Valley and enjoy our QuarterMania Event!
Friday October 20, 2023 from 6pm to 8 pm
Guild Mortgage
1530 E Williamsfield Rd Suite 206 Gilbert AZ 85295
Chapter leaders will be collecting donations from members and the community for raffle prizes. You may also bring your donation to the event.
Please Complete and Submit the RSVP Form below and use the PayPal check out underneath the RSVP Form to purchase your paddles!!
Please purchase paddles using the link below. This will need to be done separately for each person attending. Thank you!
Event fee includes your first Paddle: $5
You may purchase up to 2 more paddles: $1 per additional paddle
Don't forget to bring plenty of quarters for the auction and don't forget to bring cash for the 50/50 raffle!