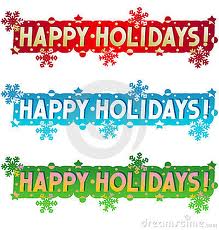 As we finish another GPS Year I am reflecting on all the changes we have experienced in our Chapters!  Our groups are blessed with many new members and some that have moved on to other things! It is like anything else in life..CHANGE IS GOOD!!  Our chapter leaders are looking for exciting ways to make our meetings more interesting, and our  Executive Board Leadership is looking forward to adding, changing up, tweaking, and eliminating programs that have become outdated or just don't work.  It is because of the input we are receiving from our members… and chapter leadership.. that we are constantly looking at our organization to make it the best it can be. Thank you for your feedback…it is how we know what you are looking for in your GPS Chapter meetings is meeting the needs of your business.
We are looking forward to 2017 with renewed purpose and excited to bring our members events, meeting changes, programs and conferences that will give them the tools and energy they need to grow their businesses and become even more successful.  January 2017 is the  7th year Anniversary of GPS and I personally am feeling so blessed. The amazing women I have met and had the honor of spending time with and sharing..PRICELESS!!
I know that many of your chapters are planning on ornament exchanges, cookie parties, and all kind of Holiday celebrations in your chapter meetings in December. Those are so much fun!!Please post pictures throughout this month of your celebrations on our GPS Facebook page and share them with all of us. I also encourage you whenever possible to Shop with your fellow GPS members for your Christmas Gifts and/or a local business owners to support the little guys!!
Have a beautiful and blessed Holiday Season…and an even better 2017!
Hugs,
Debbie