BUSINESS SPOTLIGHT : March-April 2016 
We are proud to honor our GPS members in this Spotlight Section of our website. These women exemplify the spirit of Give First…Share Always in everything they do. They are a shining example to their business associates and Chapter members. They give of themselves unselfishly and we are recognizing them in this section to let them know they are so appreciated. They help to create the positive energy that people attending our meetings call the "GPS experience." That energy attracts like-minded woman that thrive in that environment and from there we create all the programs and events that help us all in our business, personal and everyday lives. Ladies, this tribute is for you..and very well deserved.
"All that you are is all around you."
Glendale Chapter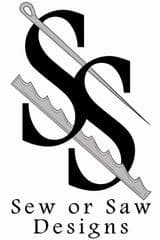 Dona Yantz
Sew or Saw Designs
I do machine embroidery and crochet work.  My husband, Mike, does scroll saw work. Together we can make unique things out of wood, thread or yarn. If you want your logo or a Christmas ornament we can do it out of wood or thread. Afghans, baby blankets, plaques or crocheted toys we got you covered! We do not mass produce, everything is special ordered and Mike does not use a laser, strickly by hand.  Mike doesn't make furniture and I don't make clothes!
seworsaw@aol.com
714-273-0248
Glendale Chapter #2
Florine Duffield
Artist/Fine Art Photographer
Glendale 2
I am a portrait Artist
1)Photography – headshots, professional portraits. Includes light retouching. Several looks from casual to glamorous. In my studio or on location. I offer generous discounts to GPS Gals
2)Portraits – oil on canvas – I work from good photos – yours or mine. Can make portraits of loved ones who have passed
How long have I worked in the photography/art business? In 2017 it will be 50 years!!! Yipes.
My excitement, enthusiasm has not waned – I love what I do
I have a few words left: I love my GPS Gals!!!
florineduffield@hotmail.com 623 565 0605
Glendale Evening Chapter
 Courtney Dunn
Origami Owl Living Lockets
I have been an Independent Designer with Origami Owl since August 2012. The opportunity was shared with me and I became a customer and fell in love with the product so I decided to become a designer to share this product with others. Origami Owl is a unique way to tell the story of your life, you represent the things you love with charms, lockets and more. If you are interested in finding out more I would be more than happy to meet with you to share our story and help you create your unique story in a locket. cortnie25@gmail.com 480-225-2494
North Phoenix Chapter

602-320- 9718
Gloria @gloriamyers.com
I want to thank my GPS group for selecting me for the Spotlight.
My business, LegalShield, gives families access to the legal system without the stress and worry about
the high cost of attorneys. We also offer this service to small business owners which helps them with
everyday legal issues that they might have.
Being in GPS has given me the opportunity to make new friends who provide encouragement and
support. I, in turn, am here to help you as well.
Northwest Chapter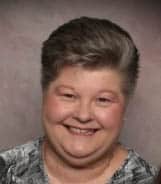 Vonnie Warr, Manager
     C   602-672-5733
www.vonniewarr.my.tupperware.com
I started Tupperware in Okinawa, Japan 1974. Then also sold for a period of time in CA. I have been selling in AZ since May 1992 of which most of that as a Team Manager.  Tupperware is 70 yrs old and still maintains the same lifetime warranty that it started with.  I do hold parties (in-home & catalog), fundraisers, and vendor type events.  I love showing how to use the new products and helping you earn new for FREE.  I also enjoy keeping your OLD working like NEW.  Let me take care of any and all of your Tupperware needs.
Southwest Chapter
1/16/2016 8:56:28 Debbie Bates Bates Retirement Services SOUTHWEST "I am a Medicare Specialist with Bates Retirement Services, where we provide peace of mind through education about Medicare, Obama Care, Long Term Care, Social Security and other retirement options. Since coming into the Medicare arena in 2011, I have made it my life's mission to educate people about Medicare so that they can make an informed decision when it comes this vital part of their retirement. You can either spend a lot of money or save a lot of money by the decision that you make. I provide peace of mind by helping you to understand the risks and values of the available health plans, and help you choose the one that's right for you. Check out my website at www.batesrs.com or like us on Facebook at Facebook.com/myAZmedicarehelper.com" debbates@cox.net 623-523-9804
Sun City Chapter
New Beginnings Health and Wellness Mary Roye  623-825-5736  www.mynsp.com/maryroye mroye1@cox.net Biofeedback/Scio: for Stress Management Herbal Consultations Compass Scan: Designed specifically for your body's Biological preference in Nutritional Supplements Essential Oils – Aromatherapy Ionic Detox Foot-baths Classes: Herbal, Nutritional, Aromatherapy Helping guide you on your path to health Naturally Don't stay confused about your Natural Health Choices! Give Mary a call – Before you have issues with your tissues! We offer: A New Hope A New Path A New Beginning
Surprise Chapter
Would you like to live a healthier life? Make your home a healthier place to live? I am Carolyn Zieber with Young Living Essential Oils and I know all these are possible by incorporating the "best essential oils on the planet" into your life. To determine your body's unique preferences for oils and supplements Call me today to schedule a ZYTO Compass Scan or to schedule an "oils" gathering in your home to learn more about these incredible products.
Carolyn Zieber
Business Name: Young Living
Phone Number: 218-230-5370
Email: carolyngpierce@gmail.com