BUSINESS SPOTLIGHT : January-February 2016 
We are proud to honor our GPS members in this Spotlight Section of our website. These women exemplify the spirit of Give First…Share Always in everything they do. They are a shining example to their business associates and Chapter members. They give of themselves unselfishly and we are recognizing them in this section to let them know they are so appreciated. They help to create the positive energy that people attending our meetings call the "GPS experience." That energy attracts like-minded woman that thrive in that environment and from there we create all the programs and events that help us all in our business, personal and everyday lives. Ladies, this tribute is for you..and very well deserved.
"All that you are is all around you."
Glendale Evening Chapter
Amy Clement                  3Box Studios
We've always been an artists, but we finally have a place to create!  In 2007, we started a "labor of love" to build a backyard artist's studio. Using three metal shipping containers we built our studios and now are enjoying the space and developing our work.  When our 3 boxes were cut, welded, and transformed into perfect work spaces for us, 3Box studios came into being.  My husband Jim has always been a clay artist having earned a fine arts degree in ceramics when we lived in New Hampshire. In building the studio… he discovered a new medium – steel. Many of his steel pieces are created from the "leftover" pieces of our studio  His magical trees are inspired by the movement  of our desert monsoons.  He constantly finds new ways to mix clay and metal into truly unique pieces. My work has developed as a family passion. My love of painting, collage and the never ending hunt for little treasures to recycle came from growing up in a family of creative people. My father was a painter and a mechanical engineer who also mixed his technical and artistic sensibilities.  He influenced me to see creative potential in simple objects like rusty washers, cracked barn board, and discarded household objects.  I take old cigar and jewelry boxes, aged wood shingles, and the rusty parts of abandoned machines and put them together again in new ways.  In my work, I include many materials like the pages of old books, keys that have lost their locks, and antique linen napkins and handkerchiefs  to re-imagine functional and decorative items that are both nostalgic and new.  Every piece is unique and over time my work changes and follows the path of the objects I find along the way.  Each summer I return to my family home in Northern Vermont and reconnect with my siblings each an artist in his/her own way. We spend time creating together and discover objects and learning new techniques.  It is difficult to describe the work in words, so I invite you to please visit our 3Box studios Facebook page and our Etsy shop.  I hope you will find a piece or two that speaks to you.
email: jim2amy@centurylink.net            phone: Amy Clement 602-326-9619
Peoria Chapter
Vonnie Warr, Manager

     C   602-672-5733
www.vonniewarr.my.tupperware.com
I first sold Tupperware in Okinawa, Japan in 1974. I then also sold for a period of time in CA. I have been selling in AZ since May 1992 of which most of that as a Team Manager.  Tupperware is 70 yrs old and still maintains the same lifetime warranty that it started with.  I do hold parties (in-home & catalog), fundraisers, and vendor type events.  I love showing how to use the new products and helping you earn new for FREE.  I also enjoy keeping your OLD working like NEW.  Let me take care of any and all of your Tupperware needs.
Surprise Chapter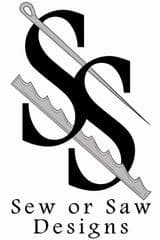 My name is Dona Yantz and together, with my husband Mike, we have created Sew or Saw Designs.  I do machine embroidery along with crochet work and Mike does scroll saw work. We can do logos both embroidered and out of wood. We don't mass produce and prefer 1 or 2 items at a time.  Mike makes name tags, Christmas ornaments, plaques, cell phone holders and so much more.  He does not use a laser but cuts everything by hand. His work is amazing! I love to crochet and make baby blankets, newborn hats, afghans, even Christmas ornaments! We do not have a web site at this time so feel free to call our cell numbers.