BUSINESS SPOTLIGHT : November-December 2015
We are proud to honor our GPS members in this Spotlight Section of our website. These women exemplify the spirit of Give First…Share Always in everything they do. They are a shining example to their business associates and Chapter members. They give of themselves unselfishly and we are recognizing them in this section to let them know they are so appreciated. They help to create the positive energy that people attending our meetings call the "GPS experience." That energy attracts like-minded woman that thrive in that environment and from there we create all the programs and events that help us all in our business, personal and everyday lives. Ladies, this tribute is for you..and very well deserved.
"All that you are is all around you."
Glendale Chapter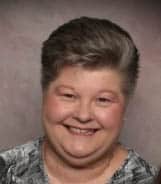 Vonnie Warr, Manager Cell  602-672-5733 vonsddiamonds92@yahoo.com http://vonniewarr.my.tupperware.com 
I first sold Tupperware in Okinawa, Japan in 1974. I then also sold for a period of time in CA. I have been selling here since May 1992 of which most of that as a Team Manager.  Tupperware is 67+ yrs old and still maintains the same lifetime warranty that it started with.  I do hold parties (in-home & catalog), fundraisers, and vendor type events.  I love showing how to use the new products and helping you earn new for FREE.  Also enjoy keeping your old working like new.  Let me take care of any and all of your Tupperware needs.  
Glendale Evening Chapter
Angela Ciccolella Perrone
SendOutCards Senior Manager
Cell: 602-791-4077
Email: acp56@cox.net
Proud to have been born in Hoboken, New Jersey and raised in Jersey City. I am a first-generation American! I met Peter in 1974 and we moved to Arizona in 1982. We have two fantastic sons, one loving daughter-in-law and one over-loved granddaughter ☺.
An accountant by education and a translator by trade, I just celebrated my fifth year with SendOutCards, a Card and Gift sending company! I love this company and everything it stands for. They have been around since 2003 and have delivered over 100 million cards and 3 million gifts! Anyone can act on a prompting to send a card or a gift, personal or business, anytime they want – all they need is a computer, a tablet or a smartphone! There's even an APP!! Do it all in 3 minutes!
Do you ever wake up in the middle of the night and want to cheer someone up, say hello or say I'm sorry? ASK me how it easy it is to do this.   
I love sharing SendOutCards in groups, but I do my best work one-on-one. Have questions? Looking for a business where making people happy can earn extra money? Contact me – I would love to hear from you!!
Litchfield/Avondale Chapter
North Phoenix Chapter
Jill Vater
Jillewry Jewells 602-448-2579 jillewryjewells@yahoo.com I am a graduate from Syracuse University with a BFA, Artist and self-taught beader. My art and beading have become my therapy after being diagnosed with Cancer in 2003. My beadwork is Custom One of A Kind Jewelry, Wearable and Repurposed Art, beaded ornament or a beaded tapestry. Home parties for any special occasion. I also volunteer in my Community with the Black Mountain Community Alliance. So, if you are looking for that One of A Kind Special gift let me help you make that possible.
Northwest Chapter
Linda Thompson
Cell 602-501-5784
www.improvelearningskills.com
In 1992 my 17 year old and my 11 year old were struggling with school work. I found a perceptual-motor exercise program that corrected their problems. I learned to do the program and now I teach perceptual-motor exercises to parent whose children struggle with school work and/or have behavior problems. I do in-services and workshop for schools, over the last 23 years I have helped children and adults overcome learning difficulties.
Southwest Chapter  
Sylvia Justus
Silpada Designs
Jewelry Consultant/Mentor
Gorgeous Sterling Silver and Brass Jewelry and Accessories!  Sylvia has been a Silpada Designs Star Leader for eight years.  With the holidays coming soon, consider gifting something unique and sparkly for yourself or a loved one! 15% discount to all GPS members! View website for online catalog: HYPERLINK "http://www.mysilpada.com/sylvia.justus"www.mysilpada.com/sylvia.justus Handcrafted, nickel-free jewelry with a lifetime warranty!  Call or email with your order to receive your discount. Email:   HYPERLINK "mailto:sylverlady@cox.net"sylverlady@cox.net phone #:  602-478-9371 
Surprise Chapter
My passion for photography started when I was 13 years old. My father enjoyed photography as a hobby and built a darkroom in our home. I quickly grew to love the art of capturing moments. I decided at a young age that I wanted to go one step farther then my Dad, and make his hobby my career and passion. I attended Northern Arizona University and graduated with 2 bachelor degrees, one in Photography and another in Advertising and was awarded the best outstanding photographer in my class. I have been a professional photographer for the last 10 years, and have been capturing moments on film for over 18 years now. I have a studio in Surprise, AZ and also travel the world to make memories for others. To view my work please visit www.mlewisphotography <http://www.mlewisphotography>  or follow my facebook page a Michelle Lee Lewis Photography Michelle Michelle Lee Lewis Photography 623.695.0746 www.mlewisphotography.com <http://www.mlewisphotography.com/>