BUSINESS SPOTLIGHT : September-October 2015
We are proud to honor our GPS members in this Spotlight Section of our website. These women exemplify the spirit of Give First…Share Always in everything they do. They are a shining example to their business associates and Chapter members. They give of themselves unselfishly and we are recognizing them in this section to let them know they are so appreciated. They help to create the positive energy that people attending our meetings call the "GPS experience." That energy attracts like-minded woman that thrive in that environment and from there we create all the programs and events that help us all in our business, personal and everyday lives. Ladies, this tribute is for you..and very well deserved.
"All that you are is all around you."
Glendale Chapter
 Debbie Davis~Mary Kay Independent Beauty Consultant 623-764-1627 www.marykay.com/ddavis72521
It is safe to say that becoming a consultant with Mary Kay changed my life in every good way possible. I start each day excited that I can make a difference in someone's life and end each day being grateful for all my blessings. I am thanking all my Mary Kay clients and looking for new ones this fall with some amazing specials. My 21 day #glowandtell challenge will show you how our skin care can really change your skin and how you feel about yourself. We are offering outside hostess opportunities where our hostess can earn $100 CASH or $200 in FREE MARY KAY product!! Ask me how!! 623-764-1627 Thank all of you for the support you have given me in my Mary Kay business for the past 8 years.It has been an amazing journey with so much more to come.
Glendale Chapter #2
Anna McKinney Send Out Cards Marketing Director 217-621-2824 or 602-374-2309 urbanaanna@yahoo.com www.sendoutcards.com/amckinney
Pick a card from our catalog, or create your own! Our system has a contact manager. We let you know of upcoming events. Type your message, add photos, add a gift and "send"… we print, stuff, stamp & mail it for less than $2.00
Glendale Evening Chapter
Janet Starke | h 602-626-8271 / c 602-738-2363 | allsewnup@cox.net | Facebook – /allsewnupaz
I do anything from "A" to "Z" such as aprons, pet collars, pet beds, mending, hemming, alterations, window shades, etc. I've always loved doing crafts and sewing. Recently I decided to focus on sewing and make that my priority. I'm happy to say that I'm keeping busy. I like creating items that will inspire you. Maybe it's dog collar for your precious one, an apron as a gift for a lifetime friend or something fun for a special teenager. It's rewarding to know that my items are making their way into your lives and your homes. You should do business with me because I will always put you first and will go out of my way to make what you want and nothing less. Thanks to all of you, I'm keeping busy and I'm so grateful to you and GPS for your support so I can do what makes me happy! Janet Starke, All Sewn Up where every stitch counts!
Litchfield/Avondale Chapter
Becky Rounds cell 623-221-5500 beckyrounds25@gmail.com facebook…… Barter is better….. that is what many people say after they become members of Tradesource. Inc. I work with business owners – both products and services to see if joining Tradesource which has over 1000 business in the valley, can help them build their business with trade rather than depending on cash. Tradesource also is a way of finding products and services for your business, home, vacation. You can find clothes, shoes and jewelry, personal care, professional care: dentist, doctors and lawyers. Restaurants and travel. Our December Expo allows members to both sell their products or purchase products on trade. It is a great way to do your Christmas shopping! I have enjoyed being part of Tradesource and would be happy to help you see if it would be of value to you. Our website is www.Tradesource.net
North Phoenix Chapter
Jill Vater
Jillewry Jewells
602-448-2579
jillewryjewells@yahoo.com
I am a graduate from Syracuse University with a BFA, Artist and self-taught beader. My art and beading have become my therapy after being diagnosed with Cancer in 2003. My bead-work is Custom One of A Kind Jewelry, Wearable and Re-purposed Art, beaded ornament or a beaded tapestry. Home parties for any special occasion. I also volunteer in my Community with the Black Mountain Community Alliance. So, if you are looking for that One of A Kind Special gift let me help you make that possible.
Northwest Chapter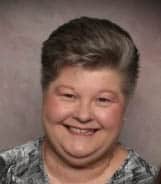 Vonnie Warr, Manager
C 602-672-5733
vonsddiamonds92@yahoo.com
http://vonniewarr.my.tupperware.com
I first sold Tupperware in Okinawa, Japan in 1974. I have been selling here since May 1992 of which
most of that as a Team Manager. Tupperware is 67 yrs old and still maintains the same lifetime
warranty that it started with. I do hold parties (in-home & catalog), fundraisers, and vendor type events.
I love showing how to use the new products and helping you earn new for FREE. Also enjoy keeping
your older product working like new. Let me take care of any and all of your Tupperware needs.
Peoria Chapter
Carol Monnig
www.healthyparadise.myshaklee.com
www.facebook.com/healthyparadise4u
Shaklee has become a big part of my life since I was introduced to the products 11 yrs ago.  I first began using their Alfalfa when I was suffering from sinus headaches.  This made such a difference that I tried other Shaklee supplements, which also helped me feel healthier and more energized.  I was thrilled to discover that Shaklee's nontoxic cleaners are safe for us, the environment, and are also economical!  Their impressive products and ethics made me want to share Shaklee with others.
Peoria Evening Chapter
Sun Lighting is a locally owned company located in Tempe. However, we serve all communities in the Valley as well as Tucson, Prescott, Flagstaff and beyond. Owned and operated by the Levkowitz family we bring over 40 years of lighting, fan and accessory experience to the Valley. Sun Lighting has 100% customer service satisfaction and is the Valley's leading lighting showroom. We offer both designers and homeowners the best pricing on nationally sold lighting, fans and accessories. Our website www.SunLighting.com is super user friendly. Our trained lighting consultants do in home consultations where we can help you do an energy evaluation and update your current outdated materials to new LED products. Looking forward to your questions about kitchens, baths and landscape lighting. Respectfully Yours, Cecily Merdes Lighting and Fan Consultant Sun Lighting Phoenix 1845 E. 6th Street Suite #4 Tempe, AZ 85281 480-921-0331 WWW.SUNLIGHTING.COM Fax: 480-921-0335 Cell Phone: 623-512-6626
Sun City Chapter
Covi Travel, LLC moved from its Lake Geneva, Wisconsin home to Sun City West in May of 2014. This family owned, home-based travel agency opened in 2012, first working with a host agency in Wisconsin. LouAnn plans cruise and vacation packages for individuals, couples, extended families, and groups. You may have met LouAnn if you attended the PORA Vendor Expo last Spring in Sun City West, where they exhibited at their travel booth display. Or you might have attended their joint seminar in January at the Sun City West Foundation, presenting along with Viking Cruise Lines. She works closely with all cruise lines and has supplier contacts around the world. You may have read some of their advertisements if you read the Surprise or Sun City West Independent newspaper. Much of her free time is spent traveling to new destinations, so she can better describe and more closely match a client to a destination experience they are looking for. Last October, Jamaica was her 'homework project'. In just three full days, she explored the island with other travel agents from around the US. They conducted site inspections of a dozen resort properties in Ocho Rios and Montego Bay, Jamaica. Working closely with the Jamaica Tourist Board, all the resorts were toured in depth – restaurants, spas, pools, and several different levels of accommodations at each. In April, she traveled to Costa Rica to learn more about the Tamarindo area, to be able to better answer questions and match property types with her clients. Several times a year LouAnn attends national trade shows, seminars and does in depth industry trainings, to better serve her clients. Her love for travel, shows in her enthusiasm, as she works closely with clients to prepare the best vacation package. Questions asked before planning starts, help LouAnn develop itineraries best suited to match a client's expectations. Covi Travel can work with you by phone, email or by appointment in their home office. Whether you are planning a destination wedding, a family reunion or just a girls' getaway trip, she'll work diligently to create the package best suited to your needs. Several upcoming cruise groups are currently available to book into. Two Holland cruises are going to be exploring the Panama Canal in March 2016. Another group will be exploring Alaska on a Norwegian cruise in June of 2016. Working with groups is something that LouAnn does well. LouAnn is a member of the Surprise and Sun City GPS groups. She volunteers in her free time with the local Kiwanis Club. She is also a member of the Wisconsin State Club and the Illinois State Club in Sun City West. Contact information: (262) 215-8399 louann@covitravel.com www.covitravel.com
Surprise Chapter
 Mighty H2O is a very unique cleaning company. We developed 2 step cleaning system, that provides not only unbeatable quality, but also reduces indoor pollution. Our service is recommended to people with lung problems, asthma, allergies, cancer patients..etc, also to those who spend most of the time indoors (children, older people) Our system allows us to achieve the highest quality cleaning after cleaning. We also do: tile & grout, appliance cleaning, environmental consulting and more Thank you Viga Moss 602.705.3915 www.mightyh2o.com Like us on Facebook https://www.facebook.com/MightyH2o