BUSINESS SPOTLIGHT : May – June 2015
We are proud to honor our GPS members in this Spotlight Section of our website. These women exemplify the spirit of Give First…Share Always in everything they do. They are a shining example to their business associates and Chapter members. They give of themselves unselfishly and we are recognizing them in this section to let them know they are so appreciated. They help to create the positive energy that people attending our meetings call the "GPS experience." That energy attracts like-minded woman that thrive in that environment and from there we create all the programs and events that help us all in our business, personal and everyday lives. Ladies, this tribute is for you..and very well deserved.
"All that you are is all around you."
Glendale Chapter
Contact info:
Website:   www.goghpaint.com
Email:  info@goghpaint.com
Phone:  623-566-6600
Gogh Paint is a FUN place to go to Paint on Canvas. We have talented artists that will walk you through the painting of the day/evening. No experience is necessary. Most of our customers have no painting experience.
We offer classes for Adults and Children over 5 years of age. We can host your Private Party as well. We are a popular place for Birthdays and Team Building. During the summer, we offer an Art Camp for kids ages 5-12. Details of our classes and parties can be found on our website www.goghpaint.com.
We supply all the painting supplies. We allow adults 21 and over to bring wine or beer to the adult classes. Don't worry about the glasses, we've got them too.
Give painting a try! We make it Fun & Easy. Don't wait, Gogh Paint!
Give painting a try!  We make it Fun & Easy.  Don't wait, Gogh Paint!
Glendale Chapter #2
Anna McKinney Send Out Cards Marketing Director 217-621-2824 or 602-374-2309 urbanaanna@yahoo.com www.sendoutcards.com/amckinney
Pick a card from our catalog, or create your own! Our system has a contact manager. We let you know of upcoming events. Type your message, add photos, add a gift and "send"… we print, stuff, stamp & mail it for less than $2.00
Glendale Evening Chapter
Janet Starke | h 602-626-8271 / c 602-738-2363 | allsewnup@cox.net | Facebook – /allsewnupaz
I do anything from "A" to "Z" such as aprons, pet collars, pet beds, mending, hemming, alterations, window shades, etc. I've always loved doing crafts and sewing. Recently I decided to focus on sewing and make that my priority. I'm happy to say that I'm keeping busy. I like creating items that will inspire you. Maybe it's dog collar for your precious one, an apron as a gift for a lifetime friend or something fun for a special teenager. It's rewarding to know that my items are making their way into your lives and your homes. You should do business with me because I will always put you first and will go out of my way to make what you want and nothing less. Thanks to all of you, I'm keeping busy and I'm so grateful to you and GPS for your support so I can do what makes me happy! Janet Starke, All Sewn Up where every stitch counts!
Litchfield/Avondale Chapter
I have always had an interest in being healthy so I take Reliv products to make up for the nutrients that may be missing in our foods. Many people today have serious health problems! But, what if YOU could feel better, have more energy and have better overall health? Well, you can with Reliv shakes and LunaRich X capsules that work at your cellular level.
    To have Reliv products shipped to your door just contact me at bemarkreliv@hotmail.com or call 602-614-5791 ~ Your independent Reliv Distributor, Bernice Mark ~ Don't just live. RELIV!
North Phoenix Chapter
Gloria Myers
LegalShield
602-320-9718
Gloria @gloriamyers.com
I want to thank my GPS group for selecting me for the Spotlight.
My business, LegalShield, gives families access to the legal system without the stress and worry about the high cost of attorneys. We also offer this service to small business owners which helps them with everyday legal issues that they might have.
Being in GPS has given me the opportunity to make new friends who provide encouragement and support. I, in turn, am here to help you as well.
Peoria Evening Chapter
Vilma Blum the "Muscle Whisperer" Healing others from the inside out! Massage and Life Coaching www.AOTouch.com
623-363-6212Are you a busy woman struggling to Find Peace, Decrease Stress, and Re-identify Purpose?
My passion is to serve you so you can Be Your Best!!! 
MY MISSION:  DISCOVER, EMPOWER, MASTER
My heart is to impact at least one person every day to improve your life today. Why? Because you make a difference to me!!!
If you are stuck emotionally, overwhelmed, or had a major life change… I will help you conquer!!!
My goal is to help move from CHAOS to CLARITY…
so that You find Peace & Purpose without feeling crazy. Through transformational life coaching,  you discover your personal power to become the woman you most desire to be.
My craft is a pain relief massage therapy with a focus on neuro-muscular release the goal is to decrease your physical pain and deliver an effective, therapeutic massage.
My motto in life: Do What's Right – Be Your Best.
Southwest Chapter
Not Available
Sun City Chapter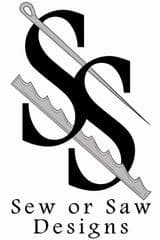 Dona Yantz | 602.315.6731| seworsaw@aol.com | Sew or Saw Designs
My name is Dona Yantz and with my husband Mike, we have created Sew or Saw Designs. I do machine embroidery along with crochet work and Mike does scroll saw work. We can do logos both embroidered and out of wood. We don't mass produce and prefer 1 or 2 items at a time. Mike makes name tags, Christmas ornaments, plaques, cell phone holders and so much more. He does not use a laser but cuts everything by hand. His work is amazing! We do not have a web site at this time so call the cell numbers below. Dona (714) 273-0248 Mike (714) 273-8006
Surprise Chapter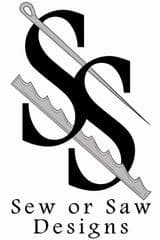 Dona (714) 273-‐0248 | Mike (714) 273-­8006
My  name  is  Dona  Yantz  and  with  my  husband  Mike  we  have  Sew  or  Saw  Designs.    I  do  machine   embroidery  along  with  crochet  work  and  Mike  does  scroll  saw  work.  We  can  do  logos  both   embroidered  and  out  of  wood.  We  don't  mass  produce  and  prefer  1  or  2  items  at  a  time.    Mike   makes  name  tags,  Christmas  ornaments,  plaques,  cell  phone  holders  and  so  much  more.    He   does  not  use  a  laser  but  cuts  everything  by  hand.  His  work  is  amazing!  We  do  not  have  a  web   site  at  this  time  so  call  the  cell  numbers  below.