BUSINESS SPOTLIGHT – January-February 2015
We are proud to honor our GPS members in this Spotlight Section of our website. These women exemplify the spirit of Give First…Share Always in everything they do. They are a shining example to their business associates and Chapter members. They give of themselves unselfishly and we are recognizing them in this section to let them know they are so appreciated. They help to create the positive energy that people attending our meetings call the "GPS experience." That energy attracts like-minded woman that thrive in that environment and from there we create all the programs and events that help us all in our business, personal and everyday lives. Ladies, this tribute is for you..and very well deserved.
"All that you are is all around you."
Glendale Chapter
Dorinne Andreen | Distributor for Lifevantage | Phone: 602-435-3729 | | email:
How I bring wellness to you and your family;
As a customer you can build up your immune system. Our products, Protandim, True Science, and Canine Health are scientifically proven to help with reducing free radical and toxin damage, 40% within the 1st 30 days. Our products also help with reducing the aging process. We have now introduced 2 new energy drinks, all natural and sweetened with Stevia. Only 10 calories, flavors are grape and raspberry. Please contact me for more information, or go on my website at www.mylifevantage.com/dorinneandreen
623-486-8851 home 602-435-3729 cell
Glendale Chapter #2
Cheryl Belloumo | cell #602-821-2659 | email is cbell7105@gmail.com
Aesthetics is a field where you have to be in love with the skin and I do love your skin more than you do. I specialize in European Facials, Microderm, with or without a facial, Acne Treatments, Peels and Dermaplaning. Come see to see and feel the difference in your skin. Offering quality skin care at reasonable prices, gift certificates available.
Glendale Evening Chapter
Janet Starke | h 602-626-8271 / c 602-738-2363 | allsewnup@cox.net | Facebook – /allsewnupaz
I do anything from "A" to "Z" such as aprons, pet collars, pet beds, mending, hemming, alterations, window shades, etc. I've always loved doing crafts and sewing. Recently I decided to focus on sewing and make that my priority. I'm happy to say that I'm keeping busy. I like creating items that will inspire you. Maybe it's dog collar for your precious one, an apron as a gift for a lifetime friend or something fun for a special teenager. It's rewarding to know that my items are making their way into your lives and your homes. You should do business with me because I will always put you first and will go out of my way to make what you want and nothing less. Thanks to all of you, I'm keeping busy and I'm so grateful to you and GPS for your support so I can do what makes me happy! Janet Starke, All Sewn Up where every stitch counts!
Litchfield/Avondale Chapter
Not Available
Peoria Evening Chapter
Christy K Robinson | http://ChristyKRobinson.com/ | http://amzn.to/18zlbtt (Amazon author page)
Christy Robinson is a creative entrepreneur. As a freelance editor and writer, she makes sure your company communications (newsletters, magazines, email blasts, web pages) are on message, makes the "ask" for sales or donations, and above all, touches the hearts of your clients. She's written four books with five-star reviews, edited books in several genre, and knows the ropes of publishing books and Kindle versions. Staying within the arts, Christy has been a piano teacher for 30 years, and is a church music director. Find out what she can do for your business from her website: http://ChristyKRobinson.com . In addition to her entrepreneurial pursuits, Christy is seeking full-time employment in print communications, philanthropy, and public relations. Your assistance in sharing her LinkedIn résumé is appreciated. https://www.linkedin.com/in/christykrobinson
Southwest Chapter
Not Available
Sun City Chapter
Rhonda Collett | 602.315.6731 rkcollett@cox.net | GOLD RUSH at HOME, LLC
It has been my privilege to be a buyer for Gold Rush at Home for over 5 years. The company was started by a woman here in the Valley and in all that time integrity and honesty have been a constant. Testing is done electronically and the payouts are clearly displayed. There is never a fee or obligation to sell. I am mobile and there is no "store" so we don't have that overhead. I do fundraisers and parties as well as individual buys. I can help increase your sales! Many thanks to GPS for the opportunity to share my business info!
Surprise Chapter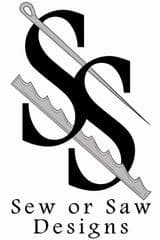 Dona (714) 273-‐0248 | Mike (714) 273-­8006
My  name  is  Dona  Yantz  and  with  my  husband  Mike  we  have  Sew  or  Saw  Designs.    I  do  machine   embroidery  along  with  crochet  work  and  Mike  does  scroll  saw  work.  We  can  do  logos  both   embroidered  and  out  of  wood.  We  don't  mass  produce  and  prefer  1  or  2  items  at  a  time.    Mike   makes  name  tags,  Christmas  ornaments,  plaques,  cell  phone  holders  and  so  much  more.    He   does  not  use  a  laser  but  cuts  everything  by  hand.  His  work  is  amazing!  We  do  not  have  a  web   site  at  this  time  so  call  the  cell  numbers  below.