BUSINESS SPOTLIGHT – November-December 2014
We are proud to honor our GPS members in this Spotlight Section of our website. These women exemplify the spirit of Give First…Share Always in everything they do. They are a shining example to their business associates and Chapter members. They give of themselves unselfishly and we are recognizing them in this section to let them know they are so appreciated. They help to create the positive energy that people attending our meetings call the "GPS experience." That energy attracts like-minded woman that thrive in that environment and from there we create all the programs and events that help us all in our business, personal and everyday lives. Ladies, this tribute is for you..and very well deserved.
"All that you are is all around you."
Glendale Chapter
Nadine Homeier | Independent Insurance Broker-Life,Annuities and Trust | Phone: 602-622-0468 | www.rnkbenefits.com | email: rnkbenefits@yahoo.com
I moved to Arizona in 1988, originally for Texas. I am married to my best friend Rob Kagel and we have 8 children combined along with 13 grand-children. I have been in the insurance field for 6 years in various positions. My greatest joy is that of being of service and knowing I helped protect protect families. As an independent agent, I have the freedom to offer a wide variety of products and services with the Top Rated companies in the country.
I am committed to providing individuals, families, and business owners sound financial strategies to help them accomplish their financial goals through various insurance and annuity products. What I like the most about being in the insurance industry is helping people. I am passionate about coming up with solutions and building personal relationships. Not just as an agent but as a friend. I want to service my client and their families for years to come. I pride myself in being very trustworthy, reliable, dedicated, and compassionate. I also strive to educate families on what's most important when it comes to insurance because there is so much misinformation out there.
Starting November 1st 2014, I will be offering a $50 donation to GPS for clients that purchase a Platinum Estate Planning Package (Trust). Feel free to contact me for details on how to take advantage of this opportunity. Thank you!
Glendale Chapter #2
Kelly King | cell #6238269647 | email is krkingaz@hotmail.com
I am the owner of Snazzy DogZ Grooming in Peoria. We strive to provide your pet with a great experience, your visit starts with a caring professional who greets you and your pet at the front desk, then your pet is given to a grooming professional who will assess your pet's needs and consult with you about your needs and desired haircut. I feel one of the more important things about my business as compared to others is we all have a huge amount of compassion for our clients and owners. We have been known to do "out of the ordinary" things to help a customer out. We do all types of dogs, we turn no dog away! We also offer Anesthesia Free Teeth Cleaning starting at $80. All my groomers are very experienced starting with 16 years!
Glendale Evening Chapter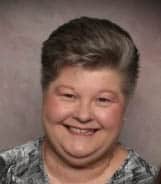 Vonnie Warr, Manager | h 602-439-5733 / c 602-672-5733 | vonsddiamonds92@yahoo.com | www.my.tupperware.com/vonniewarr
I first sold Tupperware in Okinawa, Japan in 1974. I have been selling here since May 1992 of which most of that as a Team Manager. Tupperware is 67 yrs old and still maintains the same lifetime warranty that it started with. I do hold parties (in-home & catalog), fundraisers, and vendor type events. I love showing how to use the new products and helping you earn new for FREE. Also enjoy keeping your older product working like new. Let me take care of any and all of your Tupperware needs.
Litchfield/Avondale Chapter
Not Available
Peoria Evening Chapter
Christy K Robinson | http://ChristyKRobinson.com/ | http://amzn.to/18zlbtt (Amazon author page)
Christy Robinson is a creative entrepreneur. As a freelance editor and writer, she makes sure your company communications (newsletters, magazines, email blasts, web pages) are on message, makes the "ask" for sales or donations, and above all, touches the hearts of your clients. She's written four books with five-star reviews, edited books in several genre, and knows the ropes of publishing books and Kindle versions. Staying within the arts, Christy has been a piano teacher for 30 years, and is a church music director. Find out what she can do for your business from her website: http://ChristyKRobinson.com . In addition to her entrepreneurial pursuits, Christy is seeking full-time employment in print communications, philanthropy, and public relations. Your assistance in sharing her LinkedIn résumé is appreciated. https://www.linkedin.com/in/christykrobinson
Southwest Chapter
Not Available
Sun City Chapter
Rhonda Collett | 602.315.6731 rkcollett@cox.net | GOLD RUSH at HOME, LLC
It has been my privilege to be a buyer for Gold Rush at Home for over 5 years. The company was started by a woman here in the Valley and in all that time integrity and honesty have been a constant. Testing is done electronically and the payouts are clearly displayed. There is never a fee or obligation to sell. I am mobile and there is no "store" so we don't have that overhead. I do fundraisers and parties as well as individual buys. I can help increase your sales! Many thanks to GPS for the opportunity to share my business info!
Surprise Chapter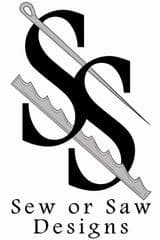 Dona (714) 273-‐0248 | Mike (714) 273-­8006
My  name  is  Dona  Yantz  and  with  my  husband  Mike  we  have  Sew  or  Saw  Designs.    I  do  machine   embroidery  along  with  crochet  work  and  Mike  does  scroll  saw  work.  We  can  do  logos  both   embroidered  and  out  of  wood.  We  don't  mass  produce  and  prefer  1  or  2  items  at  a  time.    Mike   makes  name  tags,  Christmas  ornaments,  plaques,  cell  phone  holders  and  so  much  more.    He   does  not  use  a  laser  but  cuts  everything  by  hand.  His  work  is  amazing!  We  do  not  have  a  web   site  at  this  time  so  call  the  cell  numbers  below.