BUSINESS SPOTLIGHT – September/October 2014
We are proud to honor our GPS members in this Spotlight Section of our website. These women exemplify the spirit of Give First…Share Always in everything they do. They are a shining example to their business associates and Chapter members. They give of themselves unselfishly and we are recognizing them in this section to let them know they are so appreciated. They help to create the positive energy that people attending our meetings call the "GPS experience." That energy attracts like-minded woman that thrive in that environment and from there we create all the programs and events that help us all in our business, personal and everyday lives. Ladies, this tribute is for you..and very well deserved.
"All that you are is all around you."
East Valley
Pam Heward | pam@boxfreeminds.com | 602-821-3966
I am a Career and Life Transition Coach. My Company is Box Free Minds. My goal is to help my clients get "unstuck" and begin seeing the endless possibilities for the future. We offer Workshops, Group presentations, Individual and Group Coaching packages. We work through 8 Action Steps that will take your career and life to the next level. The steps are the result of many years coaching, collaborating, and listening to my clients. These Action Steps will help you discover the "Why" in your career and life. Once you reconnect with your inspiration, passion and excitement; how to pursue your new career or business becomes exciting and creating the goals and action plans for this new venture is much easier.
Before moving to Arizona in 2000, Pam and a partner ran a very successful staffing company in the greater Los Angeles area. They employed 25 core employees and up to 2500 temporaries out on assignment. It is during this period of her life that Pam learned so much about human behavior, which instilled in her a life-long love of learning about how and why we are the way we are. She interviewed 1000's of job seekers and successfully placed many in jobs that started them on the path to fulfilling lucrative careers.
Call for more information about taking your Career to the next level.
Glendale Chapter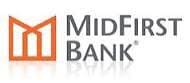 Kayla Zapata | Personal Banker | MidFirst Bank | 6508 W Bell Rd, Glendale AZ 85308 | 623.544.4526 Office or 623.334.0887 Fax
Hello, my name is Kayla and I have had the privelege of working for MidFirst Bank for over five years now. We are one of the largest privately owned banks in the United States and this combination of size and private ownership provides our customers with a special brand of banking. MidFirst Bank competes effectively with larger banks in terms of products and services, but provides customers the service and flexibility of a community bank. We are open 7 days a week and offer free ATMs nationwide.
Starting September 1st 2014, we will be offering $150 to clients who open a new checking relationship. Please feel free to contact me for details on how to take advantage of this promotion. Thank you!
Glendale Chapter #2
Not Available.
Glendale Evening Chapter
Rebekah Cross
Thirty-One Gifts is one of America's fastest growing direct sales companies. Our products are both stylish and functional, from purses to totes and thermals to organizers. There is something for everyone, and most of our products can be personalized to make your own unique statement or to create the perfect gift.
To find out more and to see the new fall catalog, go to www.buybetterbags.com or contact me at rebekah.cross@yahoo.com for help finding the perfect item to fit your needs.
Litchfield/Avondale Chapter
Not Available
North Phoenix Chapter
Bonnie Surguine | 480-220-5264 | BSurguine@cox.net
I've been in Real Estate since 2006, and work with HOME SMART. I have lived in the Phoenix area for 32 years, originally from New Jersey. I have a B.S. from ASU. Married with children & grandchildren. I enjoy all the contacts I have made in GPS! It has kick started my business since I joined. The comradery, education, and practice in various duties has helped me grow as an individual. There is always someone new to meet and information shared & learned.
Northwest Chapter
Brii Ravelo | Premier Designs | High Fashion Jewelry | 480.993.4289 | MyPremierDream@gmail.com | http://free4u.mypremierdesigns.com/catalog/1023/1
Hi, I'm Brii Ravelo. I am a jeweler with Premier Designs Jewelry. Yes, my job involves lots of beautiful bling and sparkly things! It certainly includes tons of free jewelry for my customers! But the BEST and Most Important part of what I do is Empowering and Uplifting the women I meet each day. Some are customers… many are not. My job is sometimes as simple as giving a smile and a word of appreciation. This is why I am so honored and excited to be part of GPS where we GIVE FIRST… SHARE ALWAYS.
Peoria Chapter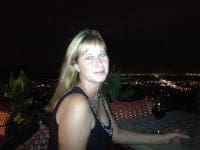 Miriam Carranza | 623-326-9378 | Accounts Director
My name is Miriam Carranza and I have been with LegalShield for 5 ½ years. I am an Independent Associate with LegalShield specializing in Small Business and group benefits. My goal is to help people exercise their right with access to the legal system they may have otherwise been locked out of.
Whether it's expected or unexpected get protected.
Peoria Evening Chapter
Jennifer Jacobsen | Independent Consultant | Sponsor Id 14602536 | www.arbonne.com Who is Jennifer Jacobsen? She a mother, Wife and friend. I have lived in Arizona for 17 years. Why I moved to Arizona from Washington State was to go to Tech school here. I wanted to become a drafter. So I got my Associate Degree in one year then I moved back to Washington to be closer to my family. Well thing didn't work out so well once I got back home I couldn't find a Job. I looked for Job in Drafter for a year nothing really work out. I was working 3 jobs and not getting anywhere so I decided to move back to Arizona. Within month I had a great job and was moving in right direction. In 2002 I meet my Husband Tim and we got married in 2003. We have been married for 10 years. We have 2 wonderful Daughter Jessica who is 7 and Ashley who is 4. 2 years ago we decided that being a stay at home mom was more important than working. Which was very hard choice to make giving up that second income. I still work one day week doing Drafting. It gives me a chance to get away for a day but felt that I need something else to bring some more income into our lives. It happen this February friends of ours had us over to their house to hear about Arbonne and the amazing nutrition line. When I tried the protein I couldn't believe how good it tasted and how great it was for your body. I been taking many different proteins in pass to help me lose weight but I didn't do research I should of. To find out those other proteins I was taking wasn't good for me. My husband was sold the moment he tried it and he said you would be great as Independent Consultant. So here I am an Arbonne Independent consultant and loving it! The Best part of it all is to see the results in other people and how much better they feel and look. I know it's done wonders for me and I hope to help many more people along the way.
Southwest Chapter
Not Available
Sun City Chapter
For more information please contact: Joyce | 702-373-1433 Do you have to buy a gift for someone who has everything? Don't have any idea what to get them, your problem is solved! I make unique personalized gifts for every occasion.
Personalized names tells the origin, root and personality traits of the first name, it is put on a beautiful background of your choice and in a frame. If you have a poem you love for that special occasion it can also be personalized and put on the background of your choice.
Celebrate the gift of love when you make a child the star of a personalized book. There is such joy when a child receives a book with not only his/her name throughout the book but also has three friends or relatives names mentioned in the book. This wonderful gift encourages the joy of reading.
Surprise Chapter
Not Available.