Our prayers go out to the family of Marie Clancy. She left this world and crossed over to the next on Wednesday morning July 16th. As many of you know Marie suffered for over 9 years with cancer and was struggling this past year with painful and debilitating treatments. She was such a trooper and did her best to be a friend and business partner to her chapter members. Marie was a charter member of the North Phoenix chapter and managed to come to meetings and events, go to Do-Tells and was always so positive and upbeat. She left us with a legacy of grace and dignity and we were blessed to have been in her space and life for a brief few years. Please take  moment to click on the link for her presentation last year (July 2013) for our Roadmaps to Success Education Series. We are so grateful we have this video to help us remember her generous heart and kind spirit.
I have attached the sweet and heartfelt letter below written to us by her husband Dan and then the Celebration of Life Announcement and information.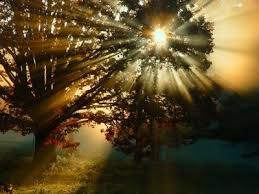 If you have received this email, you were on a list of people Marie asked me to notify in the event of her passing.
I cannot express how hard this is for me to do, but I am very sorry to let you know that Marie lost her battle with cancer early in the morning of July 16th.  She fought the disease hard, always keeping a positive attitude.
Below is an obituary and more information on a Celebration of Life ceremony we are having for her on August 9th.
As you know she was a wonderful, kind hearted person.  We were married for 38 years. And were blessed with two wonderful boys, Trevor and Kyle.
Should you have more questions please feel free to contact me at this email address (
dan@dmtkc.com
) or via my cell phone 
(602-541-2994
).  If you chose to call, please bear with me.  
I miss her so very much
.
Please feel free to pass this on to anyone who you feel may want to know.  There are so many people who knew who I did not.
Dan Clancy
Marie Antionette Clancy (Moser), 59, of Peoria, Arizona, beloved wife of J. Dan Clancy and mother of Trevor and Kyle Clancy passed into the loving arms of her Savior, Jesus Christ, after a 9 year battle with cancer, on July 16, 2014.  She was born May 31, 1955, to Donna and Clare Moser in Lynwood, CA, and grew up in Santa Barbara, CA.  Dan and Marie moved to Arizona in July of 1979, with Trevor joining the family on July 8th 1984 and Kyle on March 6, 1986.  The family enjoyed hiking, exploring and discovering the many places they visited all over Arizona.  Marie had many interests, including photography, travel, stamping and pursuing various business interests.  She was known as an encourager to everyone who met her and she will be missed deeply by everyone who knew her.  She is survived by her husband Dan, sons Trevor and his fiancé Molly Shula, Kyle and his wife Megan, her parents Clare and Donna Moser, brothers Michael, Marty and Mitch, her mother-in-law Mary Clancy and many other aunts, uncles, cousins and nephews.   Pastor Joel Collete of Clare Vista Church, Peoria, will be officiating at a Celebration of Life to remember Marie on 

Saturday, August 9

, at 

1:00 pm

, at The Way Fellowship Church, 8542 Deer Valley Rd., Peoria, AZ.  Marie can be remembered by making a donation in her name to Hospice of the Valley,  https://www.hov.org/donate1510 E Flower Street, Phoenix, AZ 85014.