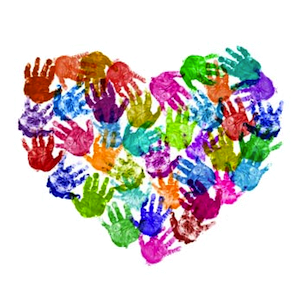 The Volunteer Heart
As we were preparing for the recent Leadership Boot Camp and Conference, I pondered how to thank our wonderful GPS Leaders for their selflessness and dedication to the women of GPS. These women made a decision to commit themselves to making sure each and every member in their chapter receives all the benefits of a GPS membership and more. The Board of Directors of Gals Prepared to Succeed is dedicated to giving our GPS leaders the tools and skills they need to achieve their goals and the goals of their members. The main initiative of 2014 will be to strengthen our Leadership. Making the decision to be a leader is a tough one and one that is not taken lightly, so we want to be just as serious as we support our leaders moving forward.
If I were to ask you how many non paying (monetary compensation) jobs you have had in your life what would you say?  Would you think to include: Mother, caregiver, Pet Rescuer, assistant, church helper, or family supporter? Why would you do these jobs without pay? What drives you to give so much of your self with no expectation of a return? So many of you realize that every time you give of your self so selflessly, you receive more in return than you ever gave. I appreciate when the women of GPS volunteer for ANY position. That is why the leadership positions in GPS are so important..YOU have the opportunity to impact the women in your chapter and the entire GPS organization. As women, we think holistically, that is we think about the whole picture. It is not just about promoting your own business, it can also be about making a difference in your community..mentoring others with your expertise and experience, encouraging your members to shop and spend in their community, helping others in need, or whatever your personal reasons are.
This totally illustrates the GPS Mantra of Give First..Share Always.  This is exactly what we set out to accomplish nearly 4 years ago. We created a culture of giving that attracts the givers of our world, and strengthens each of us, brings out our best qualities and enriches our lives beyond measure. That my friends..is PRICELESS. Meaning you cannot put a monetary value on it.
Can you make a difference in the lives around you? Can you stumble and fall and make mistakes and learn and grow? We all can! That is part of the process and should be embraced and accepted. The Leadership Workshops and the training we are prepared to give our leaders is a continuation of this mission. The better we become as GPS leaders, the better we become as a whole and what we do at GPS impacts our whole organization, and we can then translate these skills into other areas of our lives.
The wonderful Benefits of Volunteering:
~Learn or develop a new skill
~Community Involvement
~Motivation and Sense of Achievement
~Career Options Boost
~New Interests and Hobbies
~New Experiences
~Meeting a diverse range of people
~Sets a great example to family and friends.
~Finally..it enhances your work/life balance
Finally…thank you all for all you do. 
Hugs, Debbie