I am excited to have spent some time visiting other chapter meetings this summer, and I love that every meeting has such a different feel to it!!  Every single chapter leader and the members have such a common bond in that we are committed to doing business the "GPS Way"…with integrity, helping each other to build and grow, and creating and loving the lasting and productive relationships we have enjoyed as GPS members.
Then the wonderful personalities and skills of every chapter leader comes into play and each meeting has a separate and distinct personality..it is so amazing. I would like to encourage our members to try and catch another chapter meeting or two in the next few months, just for a different viewpoint and to meet other chapter members and leaders. Be sure to visit as many fund raisers and events as possible to meet other chapter members as well..plus you will have FUN!!!
One thing we ALL have in common that I wanted to bring up in this posting is our excitement and commitment to shopping locally and using local services in our communities. Think about the diversity we have in EACH chapter meeting, and each of us knows and uses services and shops in our respective areas enough to know which stores and services are good and which are not so good. As women, we love to share this info with our fellow members, and the trend this year, and the feedback I am getting, is we want to keep our $$$'s home!
This kind of purchasing power and dedication to our local economy is just what we need to do our part in helping our communities grow become healthy again..It's good for our cities and helps Arizona. Think about the upcoming Holiday  season, and let's plan to give back to our members, and communities when it comes to our Holiday dollars.
I know it is blistering hot out there still, so thinking about the Holiday season seems like…WHAT??? But as all of us in business know, it is just around the corner, so not too early to think about who is in your chapter that has a unique and interesting gift, or service that would be perfect for your family and friends!!!  Don't forget to encourage everyone you know to follow your lead 😉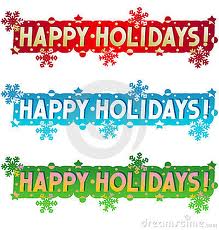 I look forward to seeing you all at our Expo in November. This is a great way to kick off the Holiday Season and to showcase our member products and services.  Please visit the Expo page for more details and RESERVE YOUR EXPO TABLE NOW!! Tables are selling out fast, and you don't want to miss out 😉