5 Tips for Business Networking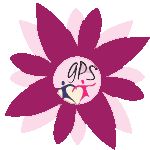 Networking at conferences, events and any other social gatherings is key to keeping your freelance career moving forward. Home-office dwellers, however, may find it hard to go to an event and really work the room.
Striking up conversations with strangers can be daunting, so here are five key business networking tips to help you establish real connections with people and present yourself well:
1. Have a plan
Don't go into a conference or event blindly handing outbusiness cards. Have a goal in mind of the key people you must talk to and pursue those conversations. Just like in a job interview, go into a networkingevent knowing what you want to say or communicate about yourself and what question you want to ask others.
2.  Ask questions
People love to talk about themselves. A great way to endear yourself to a new contact is to ask them questions about themselves and listen.
3. Listen actively
When you are meeting someone new, let them talk, don't interrupt and listen actively. It's positive to nod in agreement, take notes and make eye contact during a conversation. Keep the conversation going by finding common ground in what your acquaintance is sharing.
4. Give referrals
One way to make yourself valuable within your network of contacts is to provide referrals whenever possible. If someone asks for a printer, a web designer or a copywriter, have a few names ready to pass along. It's best to ask other contacts if they are comfortable having you give out their name for referrals. Some may even pass along business cards to you for this purpose.
5. Follow up quickly
It pays to follow up on opportunities quickly. If you meet someone face-to-face, exchange business cards and even talk about working together in the future, give them a call or e-mail one or two business days afterward. There is a short shelf-life for face-to-face interactions, and the best freelancers keep these connections alive by jumping on them right away!